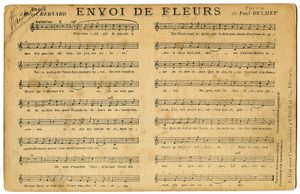 About // Martin Acoustic Duo
Husband and wife duo Andrew and Erin Martin have been making music together since they met at Boston's prestigious Berklee College of Music.  In over a decade, they have played hundreds of gigs around Boston. New England, and across the country.  The Martin Acoustic Duo features female and male vocals, as well as (depending on your needs) acoustic guitars, piano, or bass.  
There are many great acoustic duos and trios that do one thing; instrumental jazz, bar-room covers, etc... what makes the Martin Acoustic Duo unique is our ability to move seamlessly through many eras and musical styles. From Ella Fitzgerald and Frank Sinatra to Adele and Cee Lo Green (and everything in between!) we can provide the perfect setlist to compliment and highlight the style and vibe you are aspiring for with your event.  Whether you are looking for tasteful background music to set a perfect cocktail hour, or hoping to get your friends, family and guests up and dancing, the Martin Acoustic Duo is a perfect fit.    
Our huge repertoire and flexible stylistic range make us an ideal group for weddings, parties, BBQ's or any event that you want to make special with live music.  Upon request we can also provide a full band for all/part of the night.  
We look forward to hearing from you!!